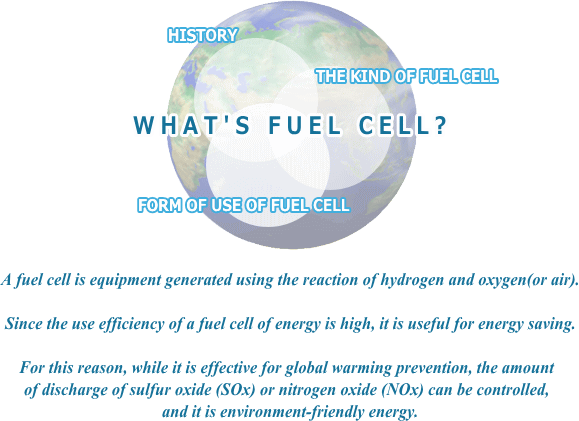 HISTORY OF FUEL CELL

The fuel cell starts from the experiment of the glove lord in Britain on whether electricity being able to be made from hydrogen and oxygen in 1839 getting a hint from electroanalysis of water, and the success and the discovery.
Then, as a result of a research piling up, NASA was also adopted, and it was carried also in the spaceship Apollo.
As for the accident of "Appllo 13" turned into a movie, the oxygen tank for breathing and fuel cells exploded.
However, since capacity was too large for attaining general utilization,the miniaturization was indispensable.
It became around 1986, the Ballade Power Systems Company of Canada succeeded in the miniaturization, and the possibility of utilization increased.
And research continues being done all over the world and it has continued up to now.
THE KIND OF FUEL CELL
The kind and the feature of a fuel cell are as follows.
| Type | Reactive gas | Electrolyte | Operating temperature Ž | Power generation efficiency % |
| --- | --- | --- | --- | --- |
| Polymer Electrolyte(PEFC) | Hydrogen | Ion-exchange membrane | 'W'O | 'R'T`'S'T |
| Phosphoric-Acid(PAFC) | Hydrogen | Phosphoric-acid | 'Q'O'O | 'R'T`'S'T |
| Molten Carbonate(MCFC) | HydrogenACO | Zirconium oxide | 'U'T'O | 'S'T`'U'O |
| Solid-Oxide(SOFC) | HydrogenACO | Sodium carbonate/lithium carbonate | 'W'O'O`'P'O'O'O | 'T'O`'U'O |
FORM OF USE OF FUEL CELL
The following three are expectation for the use of the fuel cell.
Car
Home cogeneration power generation
Business-use cogeneration power generation
The power source for mobile


Notes:

Cogeneration is exhaust heat use of hot water by exhaust heat generated when it power generation with a fuel cell.
@@@@@@@@@@@@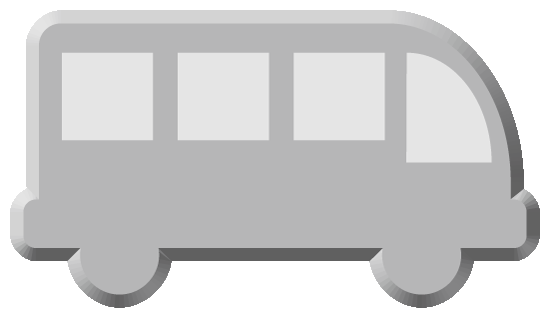 @@@@@@@@@